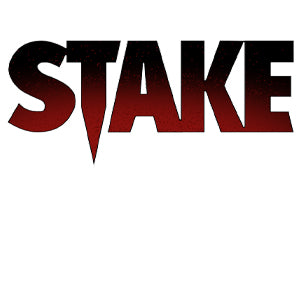 One Week Later - Kickstarter Update! 🧛🏻‍♀️🗡
Originally sent as a newsletter on 3/11/20
Before I jump into the Kickstarter update, let's talk Spy-DeerMan!
Matt finished the first issue that will lead into the full story for Spy-DeerMan: Kill Today Before it Dies Tomorrow
And it is as ridiculous as the title suggests!
It's currently being lettered and will be available for Megacon in April, but you can also get the digital copy as part of the...
STAKE KICKSTARTER
It's been just over a week since the Kickstarter launched and I'm over the moon!
We funded in under 12 hours!
With a $4,000 goal, the campaign hit that number in its first day and I couldn't be more stunned or grateful!
If you backed thank you so much, if you didn't it's ok, there's still time!
Right now we're sitting at just over $7,000 with about 3 weeks to go:
What's the great thing about being funded already? Less stress for sure, but also the ability to add on really cool stretch goals!
We've already unlocked one so far:
This means anyone who pledged to the physical tier on the campaign gets one of those two piece of art as a print for no extra charge!
What's next?
We're actually approaching our next stretch goal already:
Under $500 to go and that cover will go to anyone who spends $30 or more for free! 
This project means a lot to me and has had a level of success I never expected. Please take a look at the campaign and see if there is anything you like. There's some really fantastic art and, if I do say so myself, it's a really fun and cool story! If it's not for you, share it with someone you know who might love it :)
Only three more weeks of this then we work on fulfillment and prep for Megacon!
---