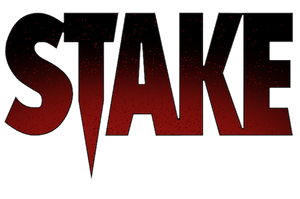 The Stake Kickstarter is LIVE!
The Stake Women of Comics Cover Collection Kickstarter is finally live.
I'm exhausted, I put a lot of work into this campaign and it's finally live for the world.
The campaign will be running through March 31st and is the culmination of over a year's worth of hard work.
I've shown you the covers, introduced the artists, and poured my soul into this. Take a look and see if there's anything that looks good to you and make a pledge! If it's not for you, I bet you know someone who would like it, so please share!
Anyone who backs a physical tier in the first 48 hours will receive a special Bloody Version of the Luis Bernardino cover for free!
Next week I'm on the move again, travelling to Seattle for Emerald City Comic Con with Scout Comics – well, maybe. My intention is to go, but we'll see what happens with the coronavirus, scary stuff, but now it's here in Florida, too.Until next week, when hopefully I'll have some good reports on the Stake campaign!
---